Govesta supports all OpenImmo CRMs, so you can upload your properties easily. Let's take a look at how to connect your Propstack account with Govesta.
Step 1
In the Propstack dashboard, click on your account picture. Then click Einstellungen.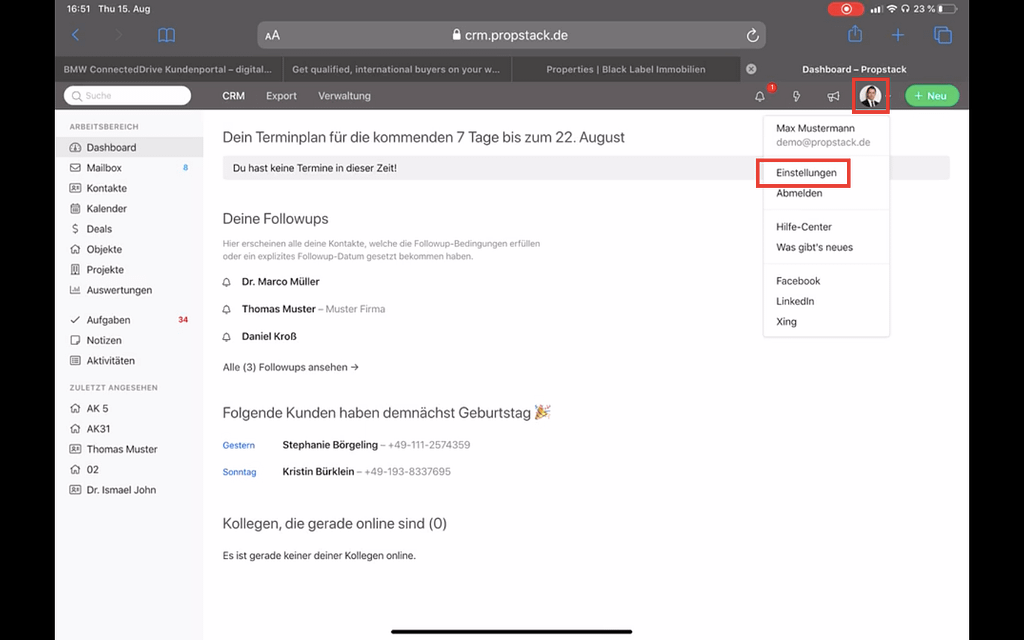 ---
Step 2
In the menu on the left side, click Portale
Click + Portal hinzufügen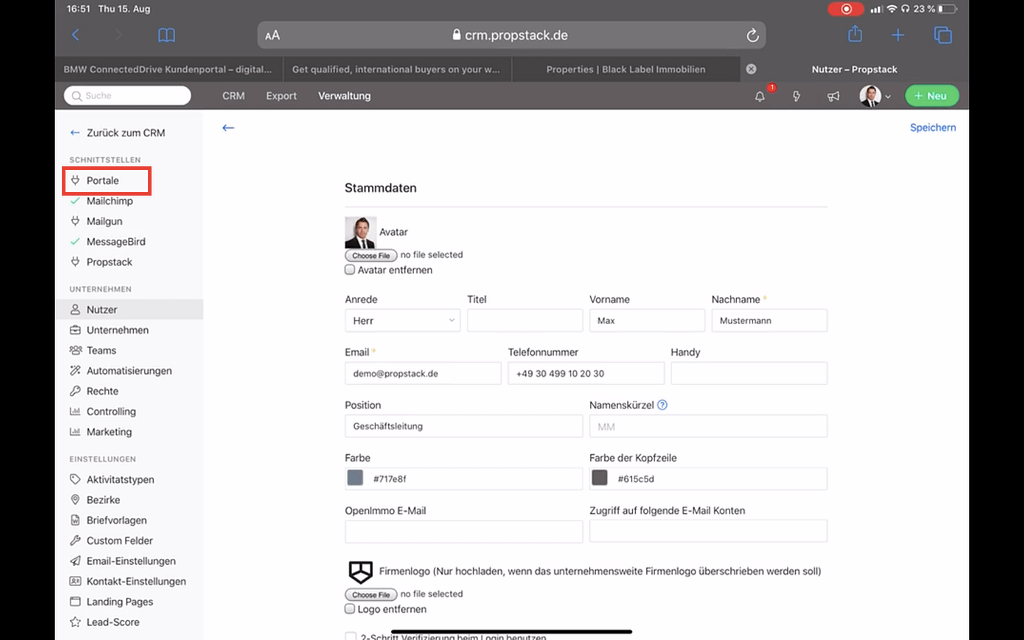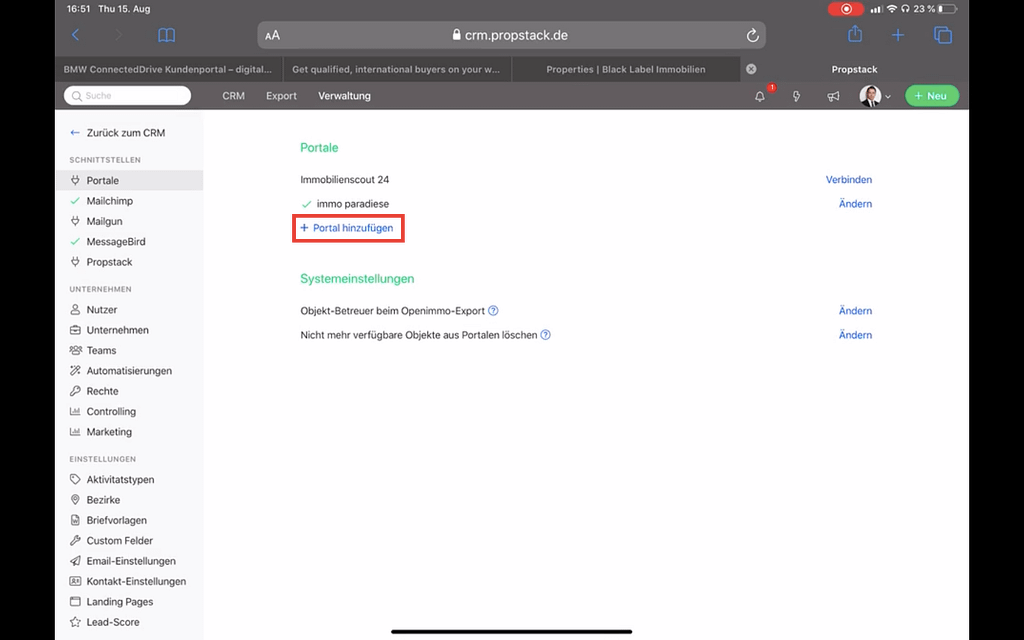 ---
Step 3
Important! If you want to advertise in English and German, you need to add two portals. One portal for English (Govesta EN) and one portal for German (Govesta DE)
Select Openimmo and then type the following information into the boxes:
Portalname: Govesta EN
Anbieter Nr: (you will receive your personal Anbieternummer from your account manager)
Host: sync.govesta.co
Benutzername: onoffice
Passwort: api-Govesta2019
Sprache: Englisch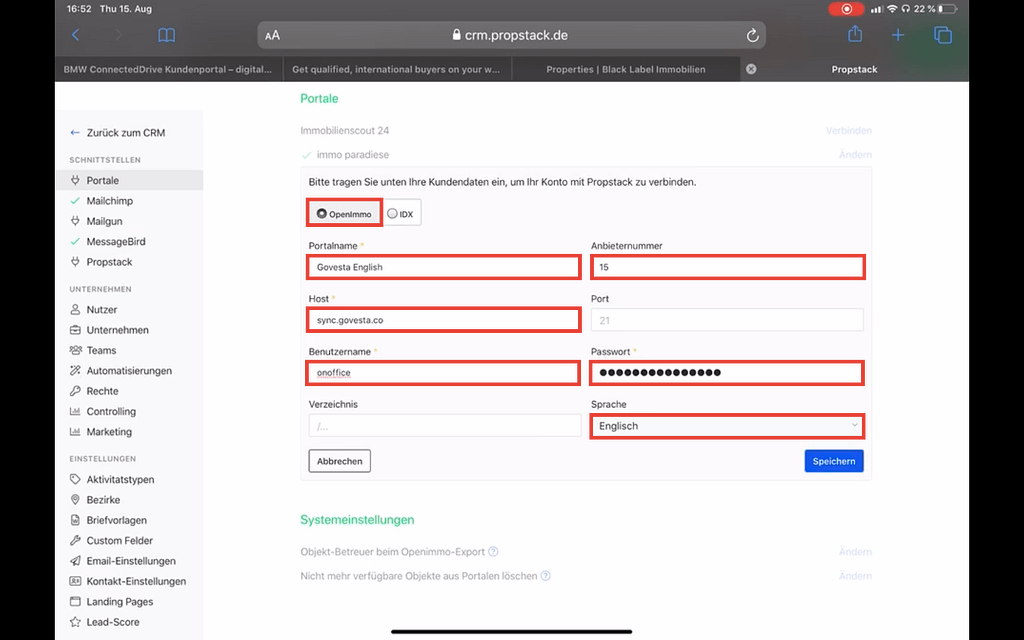 Click Speichern
---
Step 4
If you want to advertise your properties in German, repeat step 3 and make the following changes:
Portalname: Govesta DE
Sprache: Deutsch
All other fields remain unchanged.