With traditional property portals getting more and more expensive, many real estate agents are looking for alternative ways to advertise their properties online. One of the best ways to do this is to get more people onto your website. Your website is where everything is. People can browse your properties, read or watch your content and find out what makes your agency special.
Google Ads is a great way to drive traffic to your website. It works on a CPC (Cost-Per-Click) model. This article compares the similarities and differences between advertising on Google and Govesta.
Is Google similar to Govesta?
Well, yes and no. Both Google and Govesta send people to your website using a CPC model. However, Google is a search engine and Govesta is a property website. This means there are differences in the following factors:
what your ad looks like
where the user lands on your site
quality of the user
knowledge needed to advertise
How does my property advert look on Google and Govesta?
On the Google ad, the user can only see the name and description of your site. They can't see your properties. To view your properties they'll have to click your ad, which means you have to pay.
On the other hand, on Govesta, the user can see all the property details, such as images, location, description and features before they click your ad. Govesta users can, therefore, browse your entire portfolio before you pay anything. You only pay when they click the 'View Deal' button and come to your site.
Where does the user land on my website?
When someone clicks your ad in Google, they'll probably land on your homepage. That means they have to navigate your website and make another search if they want to see your properties.
On Govesta, the user has already seen the property details before they come to your site. What's more, they'll land on the page that corresponds to the property they clicked on Govesta. This makes it easy for them to request more information about that specific property.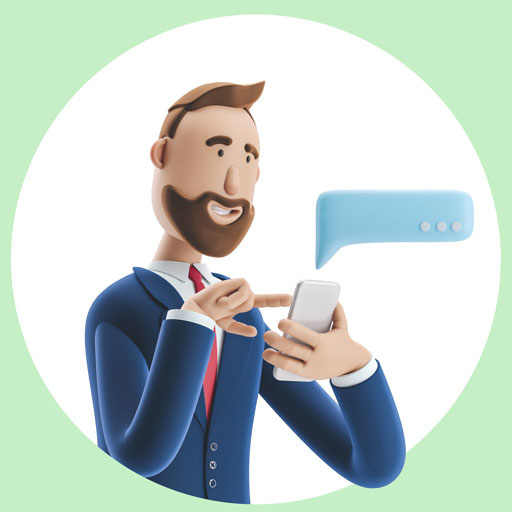 Upgrade your marketing strategy
---
How does the traffic quality compare?
The quality of a Google user depends on what they are searching for. Generally, the more detailed the search, the higher quality of the user. For example, they might search for "2-bedroom apartment for sale in Graefekiez with balcony". If you have such an apartment on your site, then that user will be of very high quality. However, the user will not know if you have it until they search on your site. By that time, you have already paid.
The fact that a Govesta user can check your properties before you pay is a powerful vetting process. Naturally, Govesta will weed out the users whose search criteria do not match your portfolio. Therefore, Govesta users are of higher quality than direct Google users. This is particularly the case for a broad search term, such as "apartment to buy in Berlin".
Is Govesta easier to use than Google?
Advertising on Google requires knowledge. Large companies have whole teams dedicated to it. You need to set up your target audience, budgets, bids, ad copy and so on. Google is also constantly changing, so make sure you are keeping up to date.
On the other hand, advertising on Govesta is very simple. There's nothing new to learn. Once we've connected your properties to the website, all you have to do is press play.
Questions?
We'd love to hear them!